It's the new year, and you've decided to make 2023 better than 2022.
In 2022, you had to rely on painkillers to manage sore muscles and painful joints.
You missed out on things because you couldn't take part, or you spent the entire time worrying about flaring up a niggling injury.
And you felt achy and tired way too much!
But you've finally had enough – and you want to get healthier and be more active in 2023.
We LOVE this, and we want to help you with some simple, but effective ways to stick to your new year's resolution.
5 Ways To Stick To Your New Year New Body Resolution For 2023
1 – Gradually Introduce Exercise And Activities
At this time of year, people have big goals, and this is great – but taking on too much, too soon is going to increase your risk of injuring yourself or burning out.
Sticking to your new year's resolution in 2023 is going to mean you are going to have to be consistent and you can't be consistent if you are struggling with an injury.
When you are trying to get back into exercise, try to add a little each week, rather than all at once.
If you currently not doing any exercise at all, trying to walk a little more, and get in one or two short exercise classes is great progress.
Doing this means you are going to get healthier and fitter but are much less likely to give yourself a painful injury.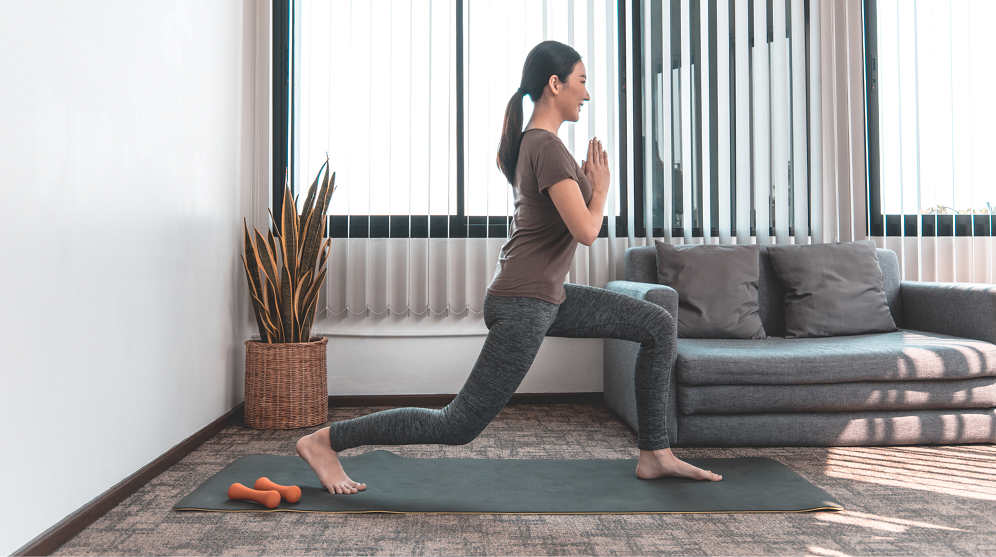 2 – Address Injuries That Stop You
If you do have existing injuries, fixing these will mean you are able to exercise without discomfort or soreness.
And it doesn't have to mean masking the problem with painkillers or injections.
Physical therapy is a way that you can treat injuries naturally, and stop them coming back – to find out more about physical therapy, and how it can help you overcome long term injuries, arrange a Free Full Body Assessment by completing our webform or calling us on 239-992-6700.
Due to high demand at our Bonito Springs clinic is extremely high, so there are only 7 Free Full Body Assessments available.
3 – Reward Yourself
When you've hit a milestone, make sure you give yourself the praise you deserve.
We all have a tendency to downplay our wins, and heavily criticise ourselves when things aren't perfect, but this is a recipe for disaster.
When you've hit your exercise goal for the week, be proud.
When you've cooked a healthy meal for your family, be proud.
4 – Make It Easy For Yourself
A good diet, 8 hours of sleep each night, and reducing your stress levels can make sticking to a new exercise routine much easier.
Think about it – Being exhausted, stressed out and feeling sluggish from junk food makes doing a workout or even going for a walk much harder.
But if you're well rested, eating better and minimising your stress level, you're able to stick to your plan, and make progress towards a healthier you in 2023!
5 – Get Expert Help
People who get help have a much higher chance of achieving their 2023 goals.
It can be really confusing with so much information out there about diet – should you go vegan? should you try fasting? should you eat organic food? – it's SO difficult to know what to do, and what the best way to achieve your goal is.
That's something our team can help with in our Health Coaching service. Our goal is to make health simple and fun, and help you learn about good nutrition so you have more energy, and feel great.
Apply for a Free Discovery Session for our Health Coaching service today if you are struggling to stick to your 2023 New Year New Body resolution!
Injuries Stopping You Achieving Your New Year New Body Resolution For 2023?
If you've got problems with your back, knee, hip, or shoulders, fixing these will make a massive difference to your chances of success in 2023.
Even smaller areas of your body like your ankles or neck, can make exercise painful, and mean it's impossible to become more active and healthier without resorting to strong painkillers.
But you can put an end to these problems! (Hundreds of our past patients are proof of that)
Call our offices today at 239-992-6700 to schedule an appointment or arrange a free full body assessment.
If you prefer to speak to a physical therapist from the comfort of your own home, arrange a free telephone consultation.
More Natural Ways To Stop Common Aches And Pains
At Kriz Physical Therapy, P.A., we have a variety of other natural ways to common aches and pains, for FREE, which you can access online.
Grab a copy of our free Downloadable Back Pain Report written by our founder, Michael Kriz, which explains simple strategies to ease back pain.
You can also read our other popular blogs such as: How To Reduce Ankle Pain After Running or How To Treat Rotator Cuff Injury
On social media? Head to our Kriz Therapy Facebook Page or Kriz Therapy Instagram Page and follow us for regular tips and advice.